Sorry, this offer is no longer available.
Please visit our Promotions page to see current spa offers.
Free Aromatherapy Oil with Massage
Experience the relaxing benefits of Perfect Potion's Relax Oil with your massage treatment.
Perfect Potion's Relax Oil is a beautiful synergy of relaxing and calming essential oils including lavender oil, sweet orange oil, geranium oil and ylang and ylang oil.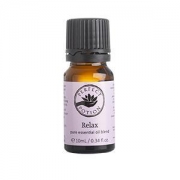 All online bookings are made one day in advance. To check the current week's availability please contact Let's Indulge directly.
YOUR EXPERIENCE INCLUDES
The perfect massage for complete body rejuvenation and relaxation. Pamper yourself with a rejuvenating massage with Perfect Potion's Relax Aromatherapy oil to ease you into a deep relaxing state.
Thank you to the beautiful ladies at "Let's Indulge". I treated myself to a 45 min remedial massage, back exfoliation as an add on & a 30 min express facial. & what a treat it was. Thank you very very much.
The best full body massage I have EVER had. Second to none. My facial was fantastic, my skin feels cleansed & refreshed & so soft – wonderful products. Awesome service. Thank you!!
I do a lot of cycling and running and had really tight legs. I had Ayumi and she was fantastic and my legs feel loose and free. She had a good balance of firmness but also kept it relaxing. She ironed out all my problem areas.
I had the most amazing 30 minute massage and 60 minute facial today at Let's Indulge. The staff were just lovely and very professional. I would highly recommend this place and will definitely be there again soon!
Stay up to date with our Newsletter